Greenville is well known for our restaurant scene (and rightly so!), but what about our growing specialty drink industries?   With 4 prominent wineries, (and more popping up), and almost 20 breweries, the upstate has plenty to offer. And the settings for all these tasty venues are as varied as their libations!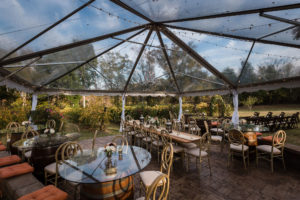 Cityscape Winery is located on 12 acres, at the edge of Greenville County.   They have over a dozen wines, featuring seasonal favorites like Autumn Spice, from the fall, or the summer's Simply Strawberry.  At Cityscape you can enjoy an educational tasting of 8-10 of their wines with a souvenir glass (insider tip – ask for Angie!), order a locally sourced cheese plate, or enjoy something from one of the rotating Saturday food trucks.   To keep everyone safe during the pandemic, Cityscape is offering the majority of their tastings under a heated tent.  Beyond that, you are welcome to bring blankets and chairs, as well as a picnic, to enjoy the property for the afternoon or evening.
If your Greenville adventure won't have you leaving downtown, then Urban Wren Winery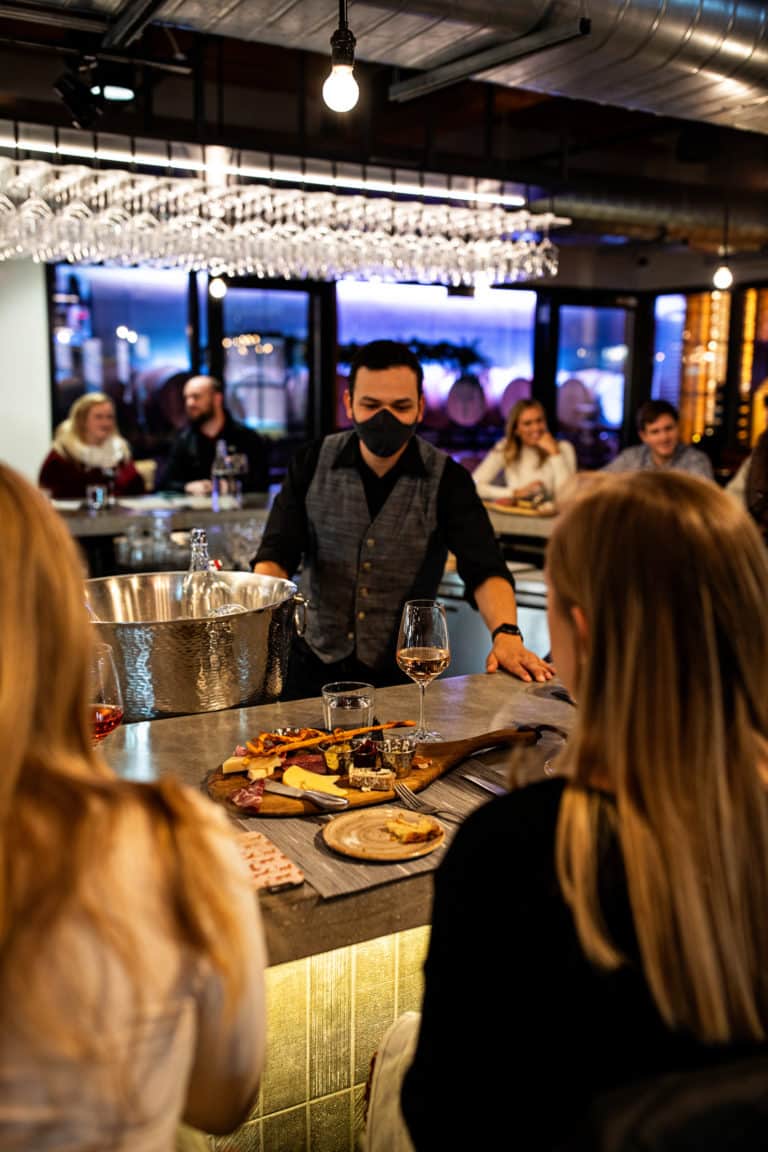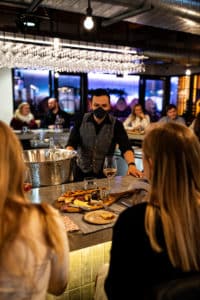 is the way to go.   Despite opening eight days before the Covid19 shutdown, they have gone on to win awards for their wine and for their food!  Of course they wear masks, have hand sanitizing stations, and thoroughly clean common areas, but they also have disposable food menus and optional secluded seating.  Just give them a call to reserve a less trafficked area for your comfort and peace of mind
Heading a few minutes up to Travelers Rest, you can check out Copperhead Mountain Distillery.  For everyone's safety they are only offering small group tours, so you must book ahead.  Each tour gives you a lesson on the history of moonshining, and a tour of the copper distillery, followed by tastes of their 16 different spirits along with jellies, homemade chili, and other treats made with moonshine.  And, for the month of March, we will feature some of their unique jellies on our wine and cheese plates for you to try.
Looking for a local brew?  Greenville has no shortage of breweries either! Go visit the biergarden at Fire Forge Craft Beer.  This small batch brewery has well spaced outdoor seating as well as limited inside space for you to taste one of their specialty brews (Hello Reedy River Rye Brown  or Coco L'Orange Stout!)  They have even made contactless ordering easier with multiple counters inside and out and online ordering with service right to your table.  If you really can't get enough you can fill your own or buy a 32oz crowler to go.
Liability Brewing Company, located on Stone Avenue, has outdoor seating, as well as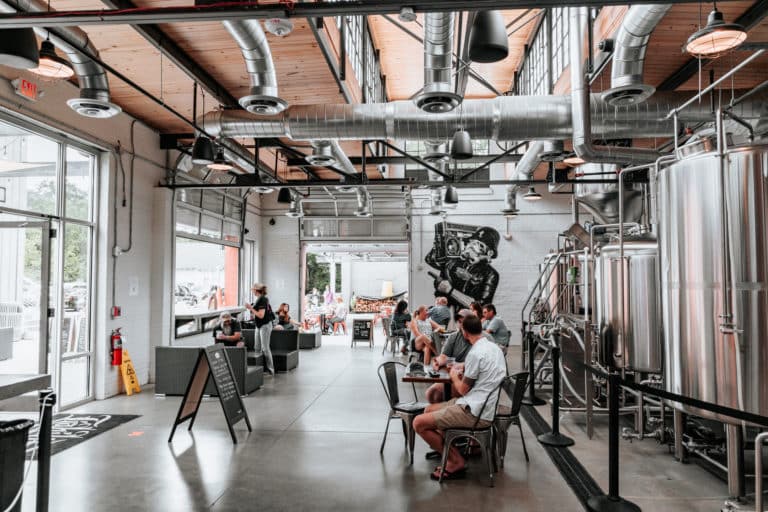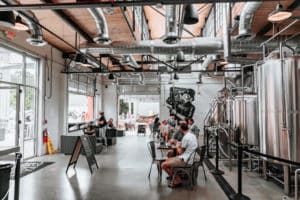 large garage style doors to open as the weather permits.   To avoid unnecessary contact, they are still only taking cards, not cash.  Because they prefer to focus solely on their brews, you can get food from their neighbors at Moe's BBQ or World Piece Pizza.
Looking for something a little different? Try the Wandering Bard Meadery, located at Hampton Station, where you can sit outside or inside, with plenty of room for social distancing.   Sometimes called "honey wine", mead is an alcoholic beverage made by fermenting honey with water.  Wandering Bard adds fruits and spices to bring unexpected flavors to your palate, which you can sip alone, or enjoy with one of their chef's made to pair creations.  They have classes and tastings as well, and don't forget to take a bottle home with you!
"Greenville's first, and only speakeasy-style modern cocktail lounge" describes Vault & Vator's underground limited seating location.  They may not distill their own liquors but they make this list for their creative cocktails.  You can order an Italian American, Lavender Fields, or turn it over for the bartender's choice.  A great spot for enjoying time together in a quiet upscale setting with cocktails you won't get anywhere else.
Whether you want to enjoy a beautiful vineyard setting, a downtown city block, or wine & cheese served in our garden, there are fun and inventive drink ideas all over the upstate.