CNN Travel listed Greenville, S.C. as one of THE travel destinations in Fall.  And, while they mostly noted the beautiful fall foliage of the Blue Ridge Mountains, there is so much more!  This September has art, beer, music, and more located all over the Upstate.
The TD Saturday Market is still going strong on East McBee & Main Street with fresh produce, baked goods, and artisanal offerings from 8am until noon on Saturdays.  Thursdays will have Moonlight Movies at Falls Park starting at dusk.  You are welcome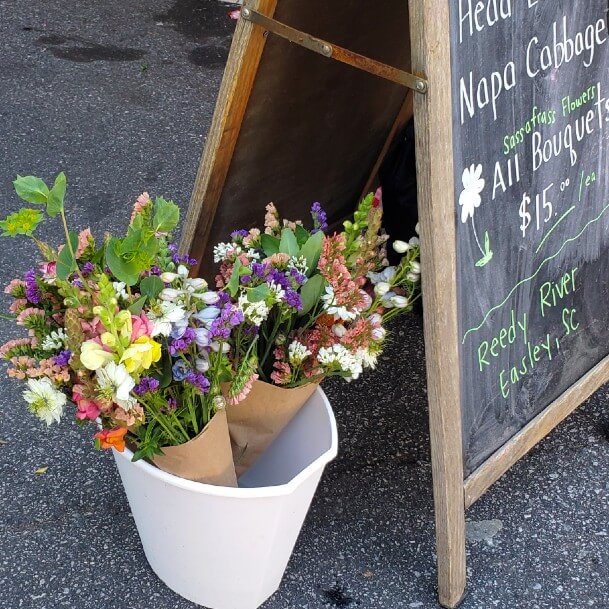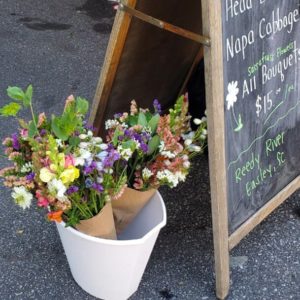 to bring a picnic dinner or take advantage of the food trucks.  Alcohol is allowed with the purchase of a $1 wrist band; other than that it's free!  Princess Bride and Hidden Figures are the first two movies, but check back often to view this year's line-up.  First Fridays are your chance to visit multiple galleries in one evening.  You will have the opportunity to see art in all forms (I love all the jewelry and gem stones at Magma Rock Creations) and many of the galleries offer a drink and light snacks or music.  Main Street Fridays is your chance to catch live music on Main Street throughout the month.  Care to test your useless knowledge skills?   Then Trivia can be enjoyed on Tuesday at Group Therapy, The Growler Haus, or 13 Stripes Brewery.  Always a stand out from the group, The Wandering Bards Meadery hosts trivia on Wednesday nights.  Some apple varieties (and produce of all sorts) are ready at many orchards, but for something stronger you can visit the distillery at Chattooga Belle Farm . Beyond the jams and jellies, they are Oconee County's first legal distillery, producing moonshine, vodka, and more, all grown, distilled, and assembled on property and available for tasting.
September 10 lets you step back in time to the Renaissance Faire at Greer City Park; Fairies, and Dragons, and Swords OH MY! This coincides with Greenville Theater's comedy "Something Rotten" , a play about two renaissance playwrights who write the worlds first musical.  If you want a more serious theater experience, Warehouse Theatre is showing Pipeline beginning at the end of the month, a story of a mother's love for her son as he faces a controversial expulsion.
There are no shortages of festivals as well.  Spirit Fest will return to The Well this year celebrating 3 decades of gospel music.  The Indie Craft Parade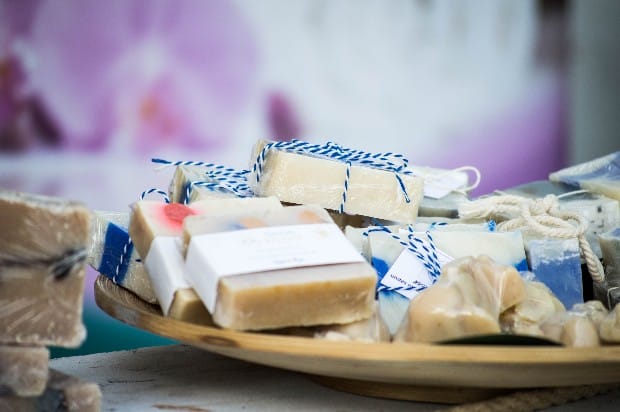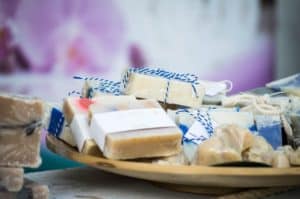 will be at Timmons Arena Sept 9th & 10th and I cannot wait to start Christmas shopping!  Soon to be brides will flock to the Greenville Convention Center on September 13, for the Wedding Festival.  Greer Arts & Eats Festival will be on September 30 and October 1, with musicians, artists, and food vendors. On Sept 24th you can choose between the Railfest in Greer or Hops & Herons at Conestee Nature Preserve.  Oktoberfest is starting early at Fireforge Crafted Beer with a musical line up (including Polka!), pretzels, beers, and food trucks. Noma Square will have their own Oktoberfest weekend, with a stein holding competition and Bratwurst eating contest, on September 30 and October 1.
Hungry?  September is time for Euphoria, a more than 4-day food celebration aimed at raising funds and good will for the community.  With 40 plus events of tastings, classes, full meals, and beverages, you are sure to enjoy yourselves.  Barefoot Acres is hosting Farm To Feast with Chef Troy Arnold as he cooks whole pig and cow over open fire along with sides on September 23 & 24.  On top of all that City Scape Winery is hosting an end of summer low country boil on September 2.
The Greenville Drive is playing against Asheville all week long from the 6th through the 11th if you want to be outdoors, and The Upstate History Museum is featuring FAST LANE: the Nascar photography of Daryl Moran if you want to be in.  M. Judson Booksellers is hosting an event every week with a chance to meet authors, discus books, and pair wine.  REO Speedwagon and Styx will be in Greenville September 14th.  Apples are ready at MacGregors Orchard in Traveler's Rest.  You can buy fresh pressed ciders and honey as well as seasonal fruits and vegetables.  The hawk migration has started at Caeser's Head State Park.  Not only will you be able to see thousands of hawks fly through the park, you can see from North Carolina to Georgia.  When the leaves start changing colors you can have lunch on the terrace at Victoria Valley Vineyards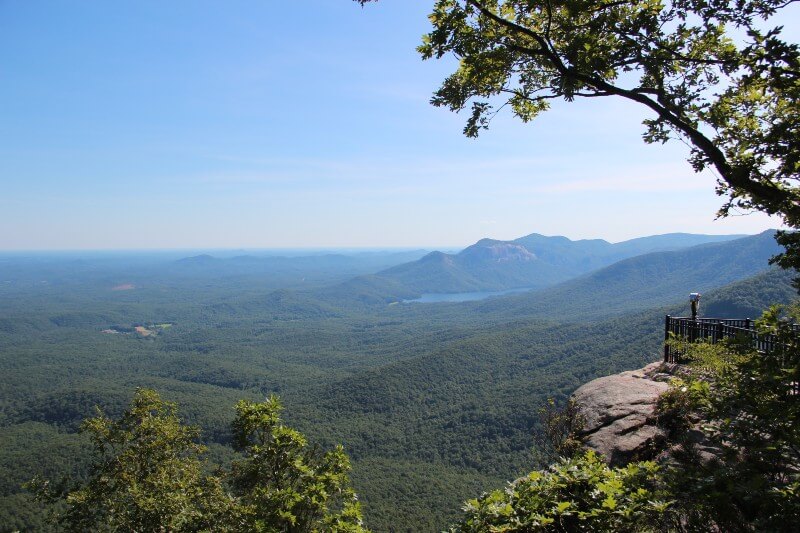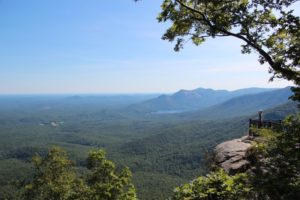 As always Greenville has amazing restaurants, beautiful parks, and southern hospitality.  CNN Travel is right, you should come visit this fall!
Let us help you plan your next visit.