February is here and it's time to celebrate with your sweetheart ( or bestie).  Greenville has lots of things to do this month from music and art to wine and food.  We have highlighted below some of the fun things to do in February.
Food and Drink
The Melting Pot is always ready to host a romantic dinner for two.  You can order flowers in advance and enjoy a romantic dinner topped off with their delicious chocolate fondue.  YUM!
Fairly new to Greenville is the Better than Sex Dessert restaurant with its fabulous array of desserts.  If chocolate transports you to your happy place then this is the place for you.
Reservations are highly recommended for both.
A Chocolate Walking Tour of Main Street –
Any chocolate lover will love Kilwin's – Decisions will have to be made between the chocolate covered Ritz peanut butter cracker or the chocolate covered marshmallow.  As you walk down Main St. your next stop will be Mast General Store and their large selection of candy displayed in barrels.  They sell it by the scoop and they have lots of chocolate choices. Moon Pie anyone?  If its time to take a break from the cold then stop at Coffee Underground and try their Turtle Hot Chocolate.  Next on your list is River Street Sweets – They have lots of sweets for your sweetheart!  Their Sweet Sampler Gift Box is sure to bring a smile to any chocolate lover's face.  And last but not least it's time for Ice cream at Spill the Beans.  Choose the chocolate with chocolate goodies and stroll in the park.  It's time to work off some of those chocolate calories!!
Art & Music
While some of the events are only for a specific date in the week indicated, many  of the events listed are good for the entire month of February.
                                                                                                                                                                        Week January 30th through February
First Friday Gallery Crawl – Developed by the Metropolitan Arts Council, the gallery crawl is a tour of galleries and stores that feature local artists.  From 6 to 9 on Feb 3 you can find the perfect gift for your artist lover.  Innside Scoop – Don't miss the Artists Guild Gallery at 200 N. Main Street.  This 2000-square-foot gallery features 18 local artists that work in a variety of mixed media.
Can't find that perfect piece of jewelry for your Valentine?  Visit Hales Jewelers in downtown Greenville and let her ( or him) design their own. They use 3D modeling and computer-aided designs to create custom handcrafted jewelry.  You must call for an appointment.  Or visit Make Made Jewelry or Llyn Strong Fine Art Jewelry for a unique and beautiful piece of jewelry.
Café and Then Some, the South's only musical dinner theater delights with food and laughs on Thursday, Friday, and Saturday nights. Tickets for the theater are highly recommended.  Now Playing: Stranger Things – Norma Jean and Dot's edibles business at the Jockey Lot has slowed down and they're looking for a new venture.  Join them as they hook up with T.T. to launch a for-profit podcast, interviewing Greenville's finest and funniest characters!
Jack and Diane's Dueling Piano Bar serves Casual American Food and Fun Specialty Drinks ( The Key Lime Martini is delicious) The Piano Bar is within easy walking distance from the B&B as it is only one-half mile from the B&B.
Week of February 6th through February 12-
The Upcountry History Museum is featuring the artwork of Andy Warhol -One of the 20th century's best-known artists, Andy Warhol (1928-1987) made his name in the early 1960s with paintings and prints of brands, celebrities, and foods ranging from Marilyn Monroe and Elizabeth Taylor to Coca-Cola and Campbell's Soup.  These brash, innovative works are considered icons of Pop Art, a movement that both critiqued and celebrated postwar American consumer culture.
Enjoy a Friday Starry Night at the Roper Mountain Science Center– Delve into the historical and cultural views of eclipses, and learn about scientific discoveries generated or supported by total solar eclipses. Discover the geometry that creates this awe-inspiring sight, and get ready to safely view the next total solar eclipse—coming 2024! Show starts at 7:30 and tickets are required.
Friday, Feb. 10th through Sunday, Feb. 12th:  The Greenville Theater presents the Elvis Presley Tribute.  A concert featuring Ted Torres Martin and sure to delight with favorite memories of " The King of Rock 'n Roll"
Saturday Feb. 11 – 2023 Winey Grapes-Greenville Wine Festival:  Ink & Ivy is hosting the festival from 2-5 at 21 East Coffee St.  Sip on over 60 wines from across the globe while you shop a lineup of local vendors.  Tickets are limited so we suggest buying them in advance.
Sunday, Feb. 12 The Judds: Final Tour is featured at the Bon Secours Wellness Arena. Wynonna Judd present many of their hits.  Tanya Tucker is also singing ( Still love Delta Dawn!) and special guest Martina McBride. Show starts at 7:30.  The Bon Secours Wellness Arena is easy walking distance from the Bed and Breakfast.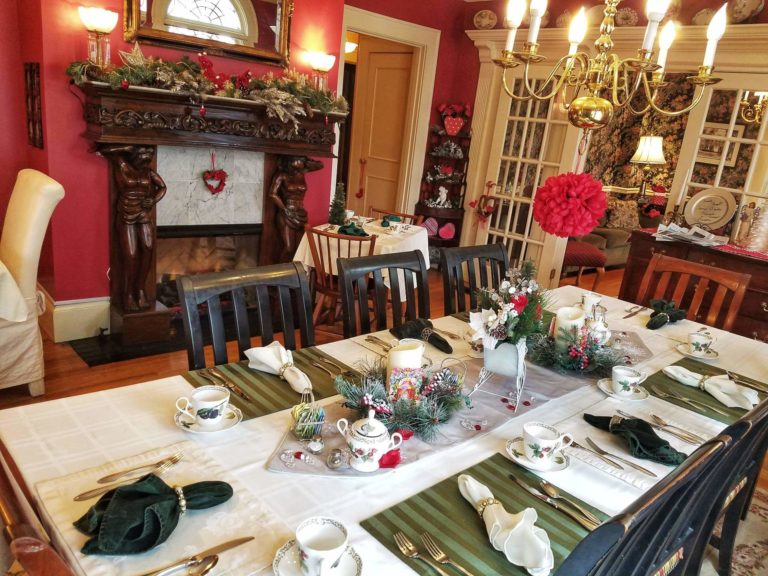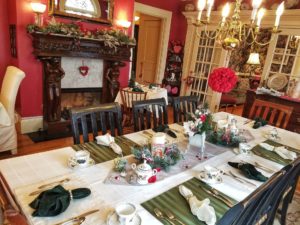 Week of February 13th through February 19
No trip is complete for Art Lover's until they have visited Art Crossing.  Located at 101 Swamp Rabbit Trail along the river, the Crossing features small shops that feature local artists.  Sometimes you can catch an artist hard at work and enjoy watching the creative process
Friday, Feb. 17th through Sunday, Feb. 19th – The 2023 Reedy Reels Film Festival of Independent Films is hosted by the South Carolina Children's Theater at 153 Augusta St. Show Starts at 6PM.  The best films are selected from hundreds submitted and many filmmakers, actors, and others from the film industry attend.  After each viewing session, they also have a Q&A Session where the filmmakers take questions from the audience.
Tuesday, Feb. 14th – The Peace Center presents Edwin McCain – an American rock & roll singer songwriter and guitarist with multiple Top 40 Hits.  His hit song " I could not ask for more" is sure to bring a smile to your sweetheart.  Show starts at 7:30 PM.
Wednesday Feb. 15-18 – Blues Boulevard Jazz offers music for the soul and good food and drinks from 6 to 12PM.  Located at 300 River St. downtown we suggest tickets in advance for the performances.  Musicians displayed by date on their website makes it easy to choose your perfect date.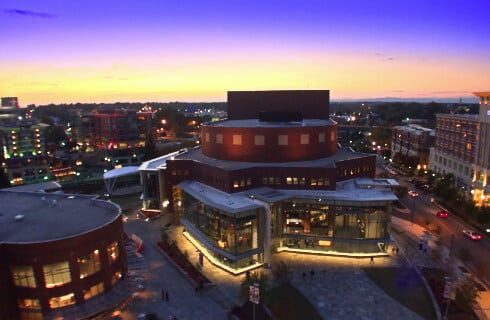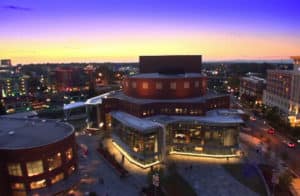 Week of February 20th through February 27th
The Governor's School Visual Arts Department presents a selection of juried works by their students in a variety of mediums. This event is free and open to the public weekdays from 1:30 to 4:30pm. The Governer's School is located at 15 University St.
Saturday, Feb. 25th – Gladys Knight, known as the Empress of Soul is singing at the Peace Center.  One of the most vibrant performers on stage, she still delights with her impeccable phrasing and distinctive cadence.  Show starts at 7:30 PM.
Smiley's Acoustic Café is your hot spot in the historic West End for live and local music, handcrafted drinks and fresh kitchen creations that will please any palate.  Casual and relaxed, Smileys has guitar music every night of the week and their eclectic menu includes vegan and gluten free options with beer, wines and cocktails to round out your perfect evening.
Want your sweetheart jumping in your arms.  Then sign up for a Greenville Ghost Tour ( 90 minutes) or the Spooky and Haunted Bar Crawl (( 2 and ½ hours) in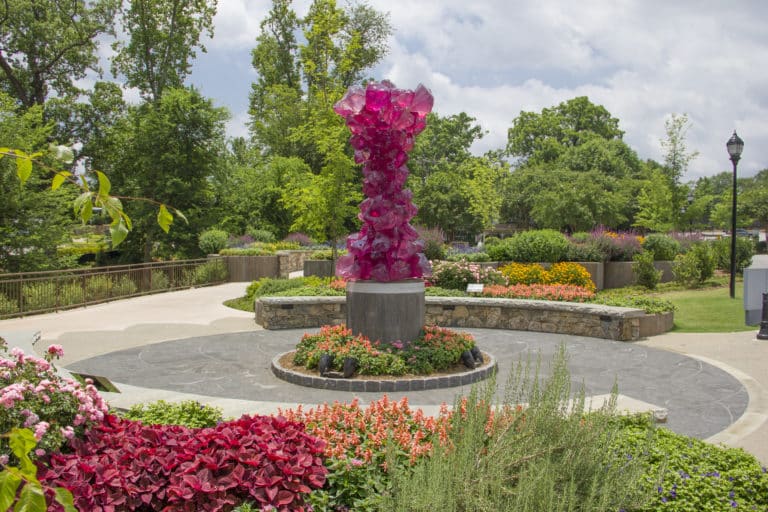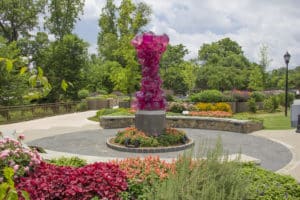 downtown Greenville, SC.  This  walking tour is led by certified paranormal investigator Gabe Mathews of Truth Searchers. The tour starts on the West End at the Rose Crystal Tower in Pedrick's Garden at Falls Park and you walk about two miles so bring your walking shoes!
Greenville has so much to offer throughout the year, but February has plenty of fun ways to say "I love you" .
Give us a call or book below if we can help you have a romantic escape.