As Spring rolls into Summer Greenville comes alive with culinary treats, athletic events, and entertainments galore.  There is always something to learn or see (or eat!) this June, let's see if we can help you decide what kind of fun you want to get into this month!  While we have chosen some of our favorite activities you can get a more complete list of Greenville happenings at VisitGreenville.com .
Food & Wine
It is Peach Season and we all know that South Carolina has the best peaches.  (Sorry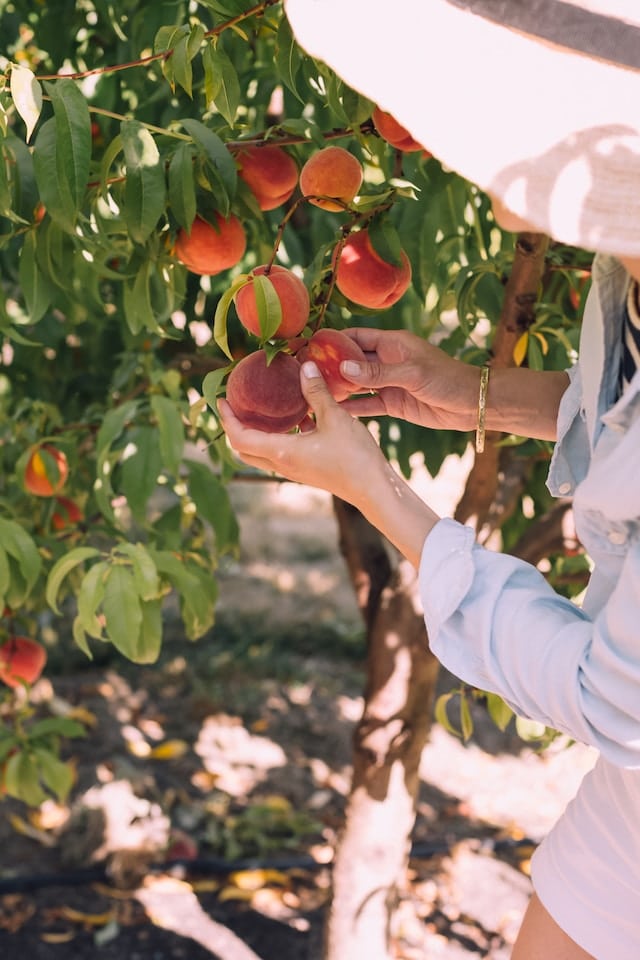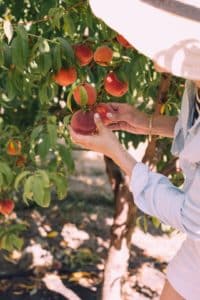 Georgia) We will be featuring our Peach Stuffed French toast topped with warm caramel sauce every weekend.  If you decide you need to take some home, we can point you in the right direction for the best roadside stand or you can pick your own peaches at Fishers Orchard.  You might want to pick some of their house-made jams, pickles, and honey while you're at it.
Fireforge Crafted Beer is a small-batch craft brewery, a short walk from the Bed and Breakfast.  The indoor seating area features vintage sofas and specially made tables, while their outdoor Biergarten has bright red umbrellas.  There is always a great place to hang out and sample some of their unique beer selections. The weather begs for me to sit outside and enjoy one of their Lemon-Lime or Blood Orange beers.  And of course, there is always a selection of yummy food to nibble on.
The Cook's Station is a local store and restaurant for foodies and chefs.  Their extensive selection of kitchen gadgets and cookware, decorative tableware, gourmet foods, and wine are sure to delight.  If you go hungry, they have a small café with unique selections with indoor and outdoor terrace seating.  And don't forget their chocolates and caramel for dessert!  They also offer fun cooking lessons each week (and of course, you get to eat and drink while you learn) so check out their class list for this month.  The decision will be tough as you decide between Jamaican cooking, Pasta Making, French Macaroons, and a number of other choices of which will be the most fun.  You also get a 20% discount on purchases after the class.
Art & Entertainment
June 1- 4
May 25 – June 18 weekly, Thursday – Sunday evenings in Falls Park brings back the 27th annual Upstate Shakespeare Festival.  Bring your lawn chairs, blankets, ( We have quilts and lawn chairs you are welcome to use), and food for a picnic, to the park for the first show of this annual festival, The Merry Wives of Windsor.  The show starts at 7:00 but get there early, as this free event is first come first served, to find a great spot.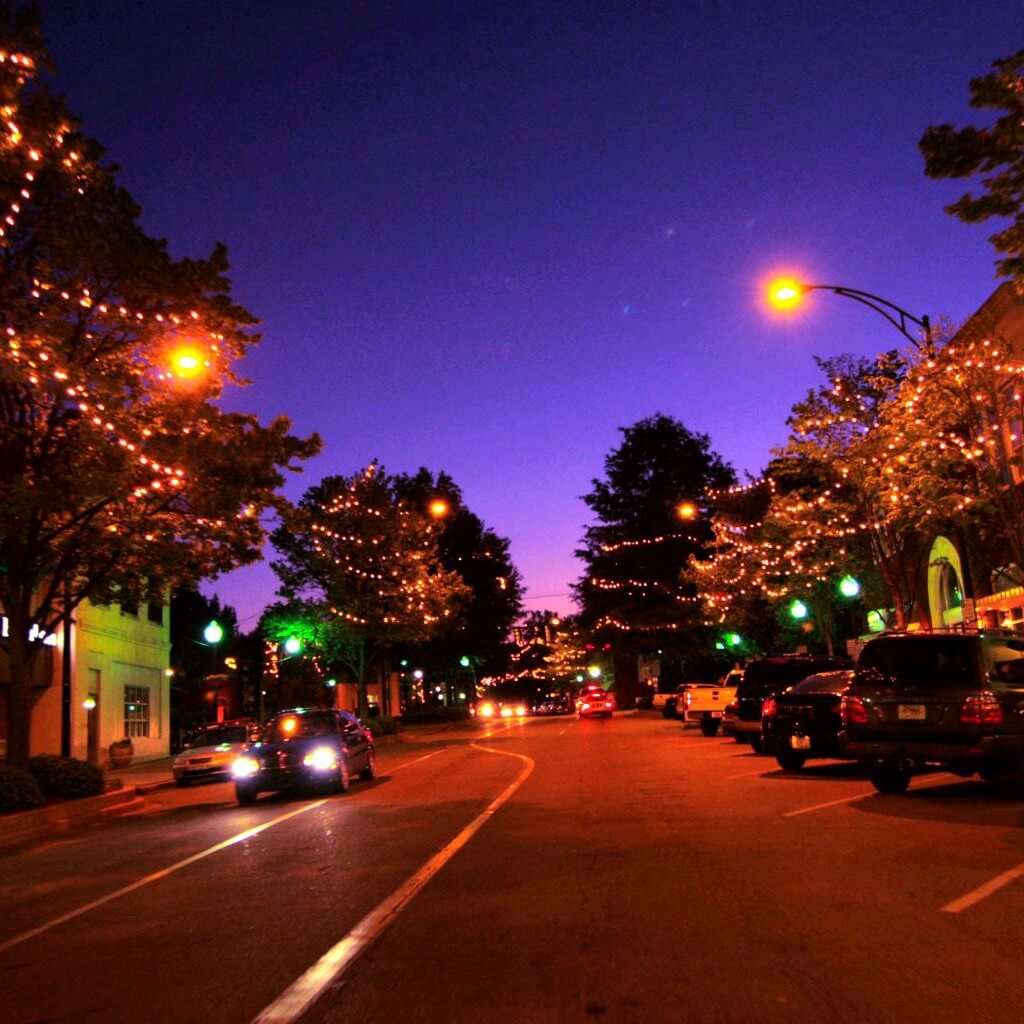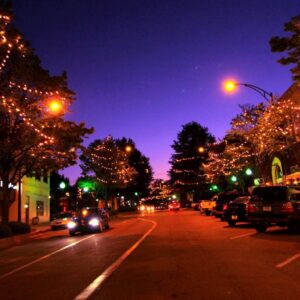 Each Thursday, Friday, and Saturday night, at the iconic Coffee Underground Theater, enjoy Greenville's best combination of improv, stand-up, and sketch comedy, with The Alchemy Comedy Theater. These live energetic shows feature different local performers and special guests each week.  Don't forget that you also get to enjoy delectable treats from The Coffee Underground as well!   They have some of the best desserts in town as well as some incredible dessert drinks.  Try the Stuffed Brownie Cupcake topped with a chocolate ganache with a Hot Frog Latte for a special treat!  Shows are at 7:30 pm and 9:00 pm.  Tickets can be purchased online, or at the door with cash or credit.
May 25 – June 18 – Buddy: The Buddy Holly Story will be at Greenville's Center Stage Theatre.  Experience the true story of Buddy Holly's meteoric rise to fame, from "That'll Be the Day" hitting the airwaves in 1957 to "The Day the Music Died" two years later. With over a dozen of his greatest hits brought to life by performers playing their own instruments, Buddy celebrates the legend who changed the face of Rock & Roll forever. Featuring Holly's "Peggy Sue," "Everyday," and "Oh Boy," plus Ritchie Valens' "La Bamba" and The Big Bopper's "Chantilly Lace."
Tuesday, May 30 – Sunday, June 4:  When you come to a Greenville Drive game, you'll see the highly competitive High-A affiliate of the Boston Red Sox and maybe even a future MLB star or two. But what you'll feel—and experience—is pure magic. In a minor league ballpark crafted to resemble historic Fenway Park (complete with Pesky's Pole and its own Green Monster), families spread out blankets along the third base line, kids wear their ball gloves in the often-realized hope that they'll catch a foul ball, and the peanuts, popcorn and ice cold beer taste like heaven.  This is our nation's pastime at its very best—and it's all conveniently located in downtown's historic West End at the 5,900-seat Fluor Field.  In this home stretch, the Drive hosts the Hickory Crawdads.
Friday, June 2, 6:00 – 9:00 pm –  The First Friday of every month, Greenville's Metropolitan Arts Council presents it's free monthly Greenville Art Gallery Crawl, First Fridays.  First Fridays invites you to navigate Greenville's visual arts scene each month as galleries and venues are open to the public. Click here to plot your path to some incredible imaginations!
Saturday, June 3 from 4:00 to 10:00 pm:  The City of Greenville will host it's very first Jazz Festival, which will celebrate community, culture, and obviously – Jazz!  This free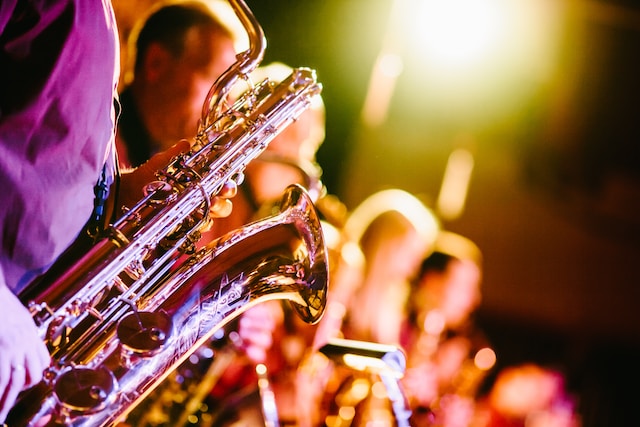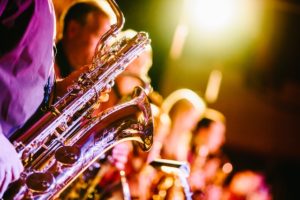 event, held on Main Street, from Broad Street to Falls Park Drive, will include 2 stages, as well as food trucks and beverage locations throughout, and will feature national acts including the Grammy award-winning Rebirth Brass Band, and Jonathan Scales Fourchestra, along with many local jazz groups of all ages. The festival will stretch outside of downtown in partner with local music venues to host jazz performances throughout the weekend. The locations for the additional jazz shows include Horizon Records, Chicora Alley, Blues Boulevard Jazz Club and Rainer's Café and Bar.
June 5-11
BMW Charity Pro-Am– Amateurs, celebrities, and professionals rotate between the two courses, Thornblade Club, and  The Carolina Country Club on Thursday and Friday with the 12 lowest-scoring amateur teams, four lowest-scoring celebrity teams advancing to play Saturday's final round at Thornblade Club. The lowest 65 pros (and ties) will play on Saturday and Sunday at Thornblade Club.  Be sure to let us know of any celebrity close encounters!
The premier fundraiser for the Greenville area includes a concert at the Bon Secours Wellness Arena by country artist Chris Lane. Listen to "For Her" a romantic ballad that will bring a smile to your sweetheart's face.
Chautauqua-Where History comes alive through performances by actors playing historical characters and answering questions in character.  June 9th  from 7:30 to 9:00  is a portrayal of Robert Ripley (who has not been to one of his Believe it or Not Museums).  As a barefoot and bucktoothed boy who dropped out of high school, he went on the become a reporter who traveled the world reporting on controversial (and sometimes shocking) people, events, and places.  His media empire survives today.  On June 11th they will portray Nellie Bly, a stunt reporter, inventor (she has 25 patents in her name), and entrepreneur.  Her over-the-top reporting catapulted her to fame but it is only a small part of her fascinating life. Both performances are under the tent at Greenville Tech, a short drive from the Bed and Breakfast.
Greenville Heritage Main Street Fridays A weekly music series on Main Street at NOMA Square that opens at 5:30 p.m. and closes at 9:30 p.m., with bands playing two sets at 5:50 p.m. and 7:40 p.m. NOMA Square chairs go fast, so bring a tailgating chair if you are not arriving early. The music style varies each week so check out the calendar for the Friday you are in town.
Friday, June 9:  The Greenville Triumph, Greenville's Professional Men's Soccer Team, take on Union Omaha at Paladin Stadium at 7:00 pm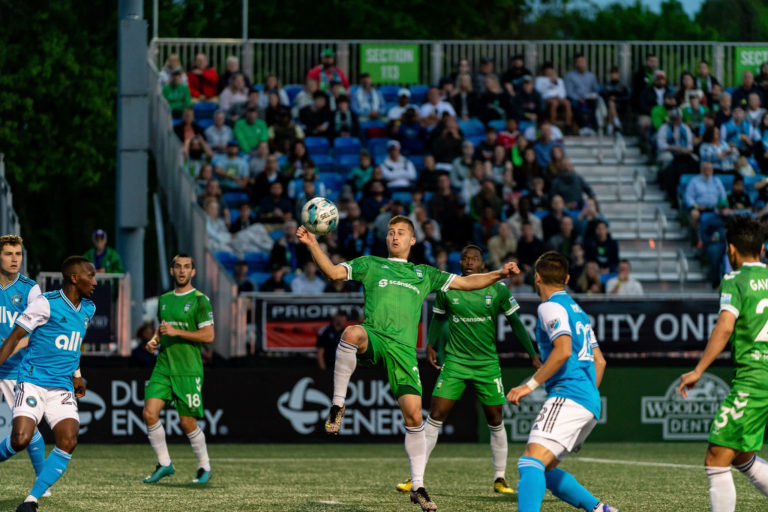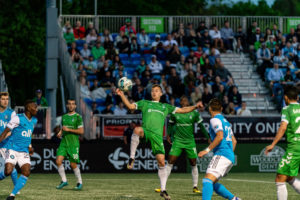 June 12 – 18
June 13 – 18:  Come Cheer on the Greenville Drive, our Minor League Baseball Team, as they take on The Greensboro Grasshoppers at Fluor Field.
June 13 – 18:  What will it take to get two dozen powerfully passionate, exceedingly complicated, and all-too-human individuals to settle their differences, while they hold the very future of a nation in their hands? Come to the Peace Center as they present another gem in their Broadway Series, 1776.  This Tony Award-winning Best Musical is tuneful, witty, and constantly surprising, especially in this revolutionary new production from directors Jeffrey L. Page (Violet) and Diane Paulus (Waitress) with a cast that reflects multiple representations of race, gender, and ethnicity. You may never think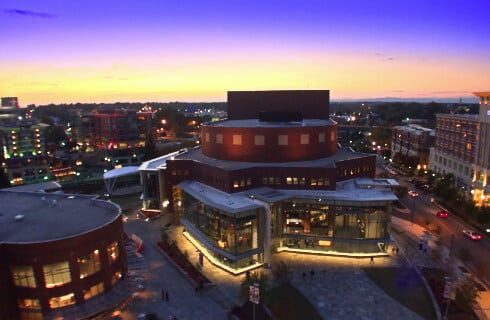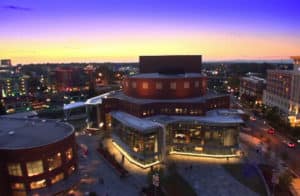 about our country—who we are and why—the same way again.
June 9th – June 25th at the Warehouse Theatre The God of Carnage is a comedy of manners (without the manners) and gives us a view of a playground altercation between eleven-year-old boys and the two sets of parents who stop being polite and start being a little too real.
June 8 – 25:  The Greenville Theater has produced a perfect summer treat for the whole family, Shrek the Musical, based on the blockbuster animated film.  Our favorite green ogre and his loyal side-kick, Donkey find themselves on a quest to save the swamp from an evil lord in this hilarious musical, bringing back beloved characters Princess Fiona, Lord Farquaad, and wise-cracking fairytale creatures
June 19 – 25
Tuesday, June 20: Part pop concert, and part athletic spectacle, the House of Cheer: Level Up Tour, will take the Main Stage at The Peace Center, and should be an explosive theatrical experience unlike any other.  Featuring the best and brightest stars of Cheer, including dazzling lights, elaborate set design, and over 25 costume changes, House of Cheer is the only touring company of professional cheerleaders in the world.
Wednesday, June 21:  Come support Greenville's professional soccer club, The Triumph at Paladin Stadium as they battle the Chattanooga Red Wolves.
Thursday, June 22:  The Peace Center proudly presents recent Grand Ole Opry Inductees, Five time Grammy award winning, (among many, many, many other awards, such as People's Choice Awards, Billboard Music Awards, CMA Vocal Group of the year, three years in a row…the list is long…) Lady A!  Come experience live, their rich vocal harmony, and smooth fusion of Country, rock, and pop.
Friday, June 23:  Join author Sara E. Johnson in conversation with Valerie Nieman for a book talk and signing at Fiction Addiction, from 2:00 to 4:00pm, to celebrate her new book, The Bone Riddle.
Friday, June 23: "The party band of the South", the Swingin' Medallions burst onto the scene in 1966 with their album "Double Shot of My Baby's Love", and the title track was featured on Bruce Springsteen's curated "frat rock" playlist in 2021. They will be singing and dancing the evening away at the Peace Center.
June 26 – 30
June 9th through July 1st: The Warehouse Theatre will be producing "100 days" based on the book by Sarah Gancher. Follow a whirlwind romance that will seemingly end too soon while trying to make the most of they time they have together.
Wednesday, June 28:  Cheer on Greenville Liberty Soccer team as they (hopefully) beat the Asheville City Soccer Club.  This pre-professional group of women will impress all with their skills at the Paladins Stadium.
Thursday, June 29: Moonlight Movies in the amphitheater of Greer City Park are playing "The Bad Guys". We have chairs for you to bring to laughingly watch these bad guys walk the line in of good and evil.  Concessions will be available for purchase.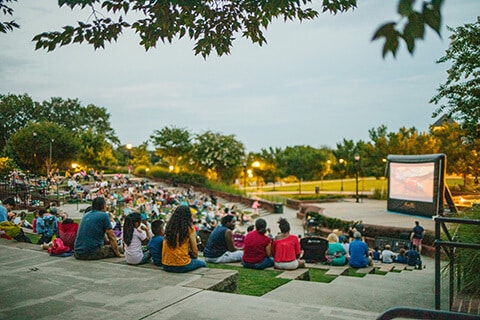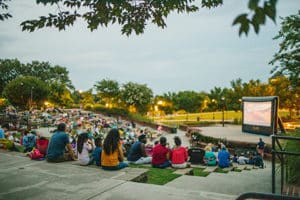 Friday, June 30: Grab some chairs or picnic blankets and head to Mauldin for Beachin' Fridays.  The Flashbacks from Easley, South Carolina consists of professionals from the upstate of SC who specialize in playing 50's, 60's, 70's, Rock 'N' Roll…Beach and Soul. Their goal is to play music that is enjoyed by all ages.
Once you have chosen all the fun things you want to see in Greenville, give us a call .  We would love to have you visit us while you're in town.