Food and Wine
The foods of summer, watermelon and peaches, popsicles, tomato sandwiches, potato salad, barbecue, and…pardon me.  I get hungry and carried away. Anyway, what better way to enjoy summer's bounty, than with a picnic in some grassy shade near a rushing creek, in the thick of a beautiful flowering garden, or at a picnic table with a breathtaking mountain overlook? We can help steer you to many great spots to settle in and enjoy incredible scenery, after picking up some of the absolute best local summer fare to enjoy while there. We can even loan you a picnic basket, folding chairs, or quilt to round out the experience, just let us know what you need!
Falls Park is an obvious place to not only see the Reedy River Falls but to people-watch as well.  Surrounded by lots of green space, well-kept gardens, and of course, the Falls themselves, you are sure to find your own perfect place to lay out your blanket.  And, you are within a few steps of an ice cream and treat store (Spill the Beans) if you need just a little more after a summer afternoon snooze in the shade.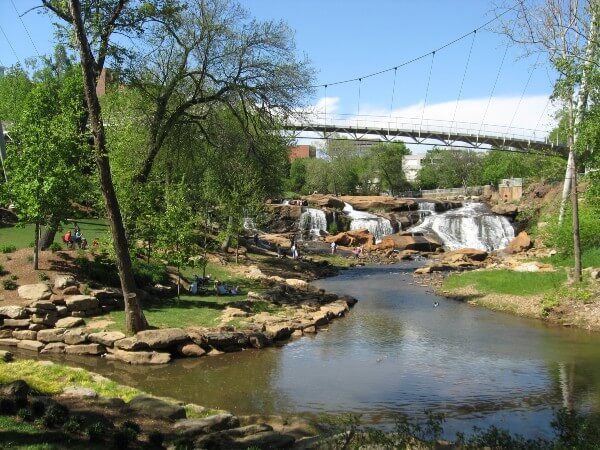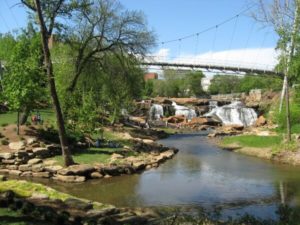 Like your picnic with a side of mini-golf?  Then McPherson Park is the spot for you.  There you will find picnic tables in a covered gazebo overlooking a shady, newly refurbished (not so challenging) mini-golf course.  Bring your own putter and ball for this free course.  There is also a tennis court in case you have a burst of energy before lunch!
Looking for someplace a little off the beaten path?  Then look no further than the Rock Quarry Garden, just a few short blocks from Pettigru Place.  There you will find a beautifully manicured lawn, a stone bridge, and the waterfall that everyone wants in the background of memory-making events.
While all of these are less than a mile from the Bed and Breakfast there are many amazing parks and waterfalls in the mountains less than an hour from us.  Whether you choose Paris Mountain with its gentle walking trails and lake (complete with Pedal Boat rentals!), or Caesars Head State Park with its two-mile hike and waterfalls and incredible overlook, we will help you find the perfect picnic spot. (Ask us about our Waterfall Map of the Upstate with directions to over 30 waterfall hikes.)
Once you are ready to make a picnic part of your plans, then look no further than 2 of our favorite spots to find delectable menus to go.  Two Chefs Cafe and Market is a block away from McPherson Park, and is ready to help you fill that basket, either from a menu of sandwiches, entrée salads, and sides, or from pre-packaged items ready to grab-and-go.  They use the freshest, in-season, local ingredients.  Too hot to think that hard?  Then let Chad of Chadcuterie do the thinking for you and make you a Charcuterie Box.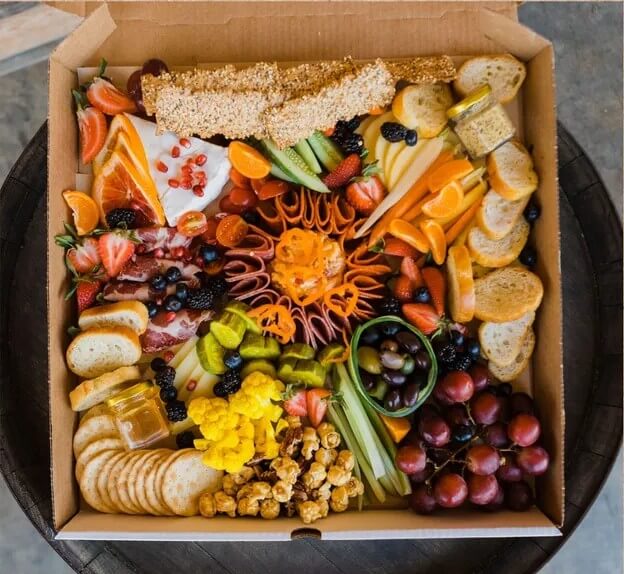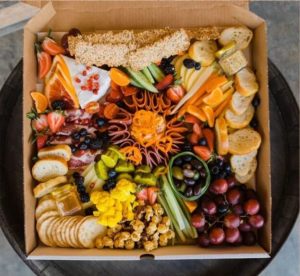 He has lots to choose from but take a look at the Happy Box – that one would make us happy!  We also have a Fresh Market nearby with their selection of sandwiches and delicious sides Try their lemon orzo with pine nuts. Yum!
What if you've decided a picnic is not what you need today, but still want to enjoy the outdoors and some incredible food and drink, and maybe hear some great music?  Then Gather GVL might be exactly what you're looking for.  One venue, 13 amazing food and drink vendors, all with shared seating under a large, covered canopy.  A few of our favorites (but really, only a few – there are so many we'll have to leave some for you to discover yourself!) are Lobster Rolls at The Lob Father, old school smash burgers at KO Burger, Acai Bowls and Smoothies at Coco Bowlz, Frose at the Juice Box Wine Bar,…the list goes on.
As usual, though, there is always something more happening.  Below we've listed, week by week, music and entertainment events that we think our guests will enjoy the most.  Make sure to check out this link to Greenville's Event Calendar to see what new events are added daily.
July 1 – July 9
July 1 – October 22: Facing the Inferno: The Wildfire Photography of Kari Greer, is a traveling exhibit being showcased at The Upcountry History Museum. and will place viewers in the middle of raging wildfires, as they travel side-by-side with fire crews on attack lines, witnessing the intensity of the fires and the experiences of the firefighters who face them. In its commitment to connecting Upstate, SC history with national and global history, the Upcountry History Museum will include a companion exhibition focused on wildfires and wildland fire fighting in the Carolinas.
 Tuesday, July 4: In celebration of Independence Day, a long-standing tradition will be held at Unity Park in the City of Greenville – Clemson MBA presents Fireworks on the Fourth! Join them at Unity Park on Tuesday, July 4 from 6 p.m. to 10 p.m. for spectacular fireworks show in the beautiful new 60-acre park. Come early, bring a blanket and picnic dinner, and enjoy a memorable evening as we honor our great country. The 246 Army Band will play from 7:30 – 9:00, and a complete list of food truck vendors will be available soon.  Fireworks go off at 9:45 p.m.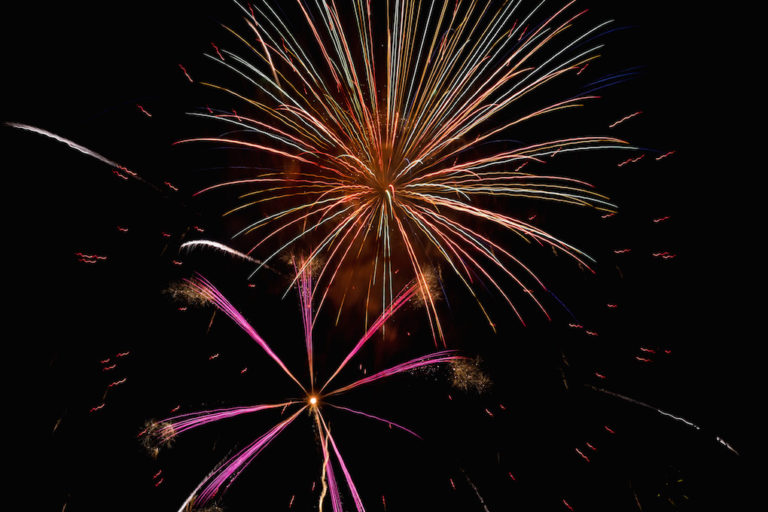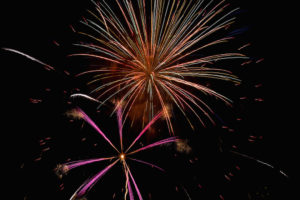 Tuesday, July 4:  What could be more American than a baseball game?  Come cheer on The Greenville Drive as they begin a home stretch through July 9th, against Rome.
Thursday, July 6 – July 30:  The Upstate Shakespeare Festival presents the second half of its summer outdoor season with Macbeth.  Bring your lawn chairs, blankets, food for a picnic, and join us in Falls Park for this annual festival.  The shows are Thursday – Sunday nights, and start at 7:00, but get there early to find a great spot in the park for this free event.
Friday, July 7: Greenville's Metropolitan Arts Council presents First Fridays, a Greenville area art crawl.  Check out the website before you go to see highlights of the night and map out which galleries you want to hit.
Saturday, July 8: Record swap from 10 to noon at Pharmacy Records.  Your chance to talk, trade, and buy new (to you) vinyl records.
Recurring Saturdays: The Greenville Soy Candle Company offers classes to create your own soy candle each Saturday.  Classes are offered several times each Saturday, so check their website to book a class time.  You'll have a tour of their micro-factory, choose your scent, then the fun begins.  These 45-minute classes lead you through the step-by-step process where you will learn all about waxes, wicks, and fragrances.  Your candle will need to cool for 2 hours after the class, so that's a great time to go enjoy lunch at Roost or Tupelo Honey, or a mid-afternoon treat at Kilwin's, or stroll the aisles at the Mast General Store and O.P. Taylor's Toy Store to enjoy the nostalgia of toys you remember from way back when.
July 10 – 16:
Tuesday – Sundays through October – Sigal Music Museum is proud to announce the upcoming exhibit Out of the Hills: The Birth of Country Music, opening on April 14, 2023. This exhibit will feature "A Cardboard History of Blue Ridge Music," a vintage collection of country music posters, covering acts from the 1950s to the 1980s. As with past exhibits, Out of the Hills will also feature dozens of musical instruments from the Sigal Collection, including vintage banjos, guitars, mandolins, and recordings. Another exciting feature will be Marty Robbins' guitar, used on the famous recording of "El Paso."
Every Tuesday in July (except the 4th): If you are looking to keep cool, then Wine & Design is the place to be on Tuesdays this month, as they celebrate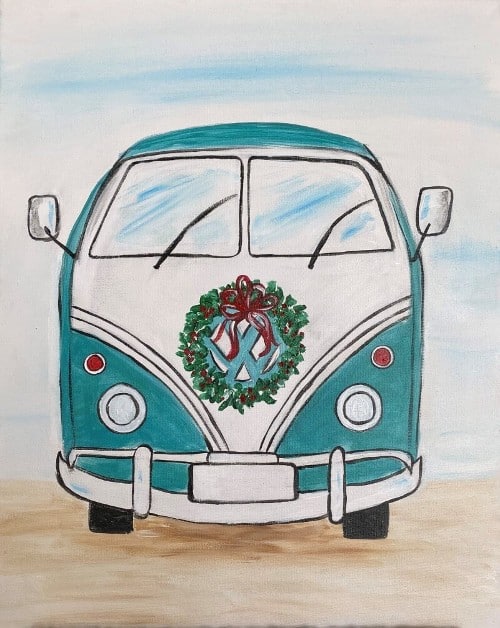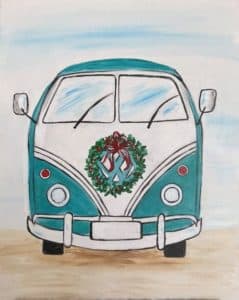 Christmas in July!   Wine & Design is not your typical art class. Be prepared to listen to music, laugh and let go of stress. No experience needed, as they walk you through each step. Please note, each canvas is pre-traced. No wine is included in your purchase, bring your own wine or beer, paint away the hot afternoon, and take home a cute Christmas creation of your own making!
Thursday, July 13 – Kick back, relax, grab your boat shoes and a fruity drink, and enjoy the smooth sounds of the summer at Centre Stage!  You will not want to miss this year's annual hit rock show, Summer Breezin', as they celebrate the most commercially successful genre of the 60s, 70s and 80s, Yacht Rock, which combines smooth soul, jazz, R&B, and even Disco to give the listener a carefree easy listening experience full of infectious, light-hearted fare you won't be able to resist singing along to! Featured songs include "Sail Away", "Stuck in the Middle with You", "Want You Back," "Baby Come Back," "Stayin' Alive", "Escape (the Pina Colada Song)", and, of course, "Surfin' USA" by The Beach Boys.
Friday, July 14 – Thomas Rhett comes to Greenville with Cole Swindell and Nate Smith for his Home Team Tour, at the Bon Secours Wellness Arena,  just a quick 5-minute, one-block walk from the Bed & Breakfast.
Saturday & Sunday July 15th-16th – The Southeast's largest Retro Gaming Convention will be held at the Greenville Convention Center.  With over 130 vendors, arcades, special guests, tournaments, and other gaming activities they promise this, their 7th year, will be the best one yet!
Saturday, July 15th– Join Brewery85 for the Crabs and Beer Feast to raise money for cancer care and research while enjoying all-you-can-eat blue crab!
July 17 – July 23
Tuesday July 18 – Sunday, July 30:  The Peace Center's Broadway Series brings you a new original musical, SIX!  From Tudor Queens to Pop Icons, the six wives of Henry VIII take the microphone to remix five hundred years of historical heartbreak into a Euphoric Celebration of 21st-century girl power.  Featuring an all-woman cast and all-woman band. Click here for more information, and showtimes.
 Recurring weekly year round, (but especially wonderful in the heat of July!):  National Geographic declared Lake Jocassee and the Jocassee Gorges one of the world's 50 last great places!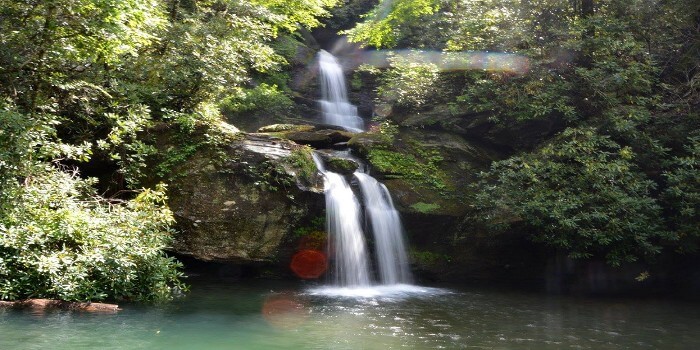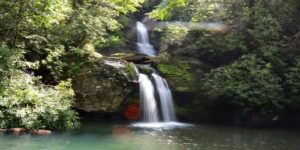 In addition to fabulous waterfall tours, and full moon tours, Jocassee Lake Tours offer the only naturalist-led tours of the area, and you never quite know what you will see!  The company offers tours year round; waterfall tours that give you time to actually play in the water, and go behind the falls, sunset tours that show off the beauty of the Gorges, as well as full-moon tours.  All the guides truly love the area, and you are sure to learn a lot, as well as see some of the most pristine nature around.
Thursday, July 20– Iron Caterer Throwdown 4 chefs, 3 rounds, and 12 dishes not to mention the cocktails.  Help raise money for Project host while watching and TASTING creative bites from some of Greenville's favorite chefs.
Recurring Every Friday:  Alchemy Comedy Theatre presents Local Legends: Improv Comedy inspired by true stories.  Friday nights,  a new local legend (person of note) tells their own local legends (true stories) to inspire this fully improvised show.
July 24 – 31
 Recurring Tuesday nights:  Name That Tune!  Come to Hoppin', a self-pour bar located in the West End of downtown Greenville known for its incredible rooftop, delicious selection of drinks and amazing live music.  On Tuesday nights, you can test your music knowledge with Music Bingo!  Players have 30 seconds to listen to the song clip and correctly mark their bingo boards.  Should be a Hoppin' good time!
Every Monday, Wednesday and Friday: Greenville History Tours presents it's Textile Mills and Villages Tour.  Click here to book your 2 hour driving tour with some of the city's most knowledgeable guides to our industrial history.  The most significant aspect of Greenville's history, the textile industry employed 1 out of every 3 people here for many years and had worldwide reach and importance.  Visiting the sights of eight of the mills built in the downtown area, you'll learn about the mills themselves, the mill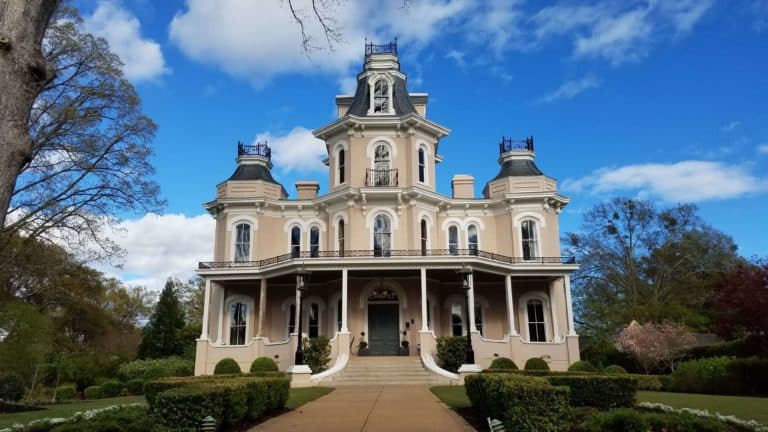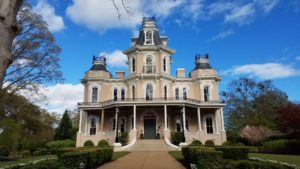 leaders, what life was like for the mill workers, and what is happening there now.  In addition to seeing hundreds of historic photos on a screen to illustrate the themes discussed, you will also get to actually touch and hold vintage artifacts from the era.
Recurring Thursday and Friday mornings: Ready to get some exercise?  Book your spot to join Reedy Rides on Thursday or Friday mornings at 9:30 am to ride the Swamp Rabbit Trail through several of Greenville's downtown parks, the Swamp Rabbit Cafe and Grocery, and then travel a beautiful 7 miles to Furman University.  Once there, ride around the lake to enjoy the gardens, with views of Paris Mountain and it's rich history.  All tours include an Ebike, a helmet, a bottle of water, and of course, a fabulous guide.  Want to do it on your own?  Reedy Rides will rent the bikes to you, and help you set just the course you want to enjoy.
Friday, July 28 – Greenville Heritage Main Street Fridays, presented by Pepsi, is bringing local legend Mac Arnold, and Plate Full O' Blues as this free outdoor concert series rocks away the summer evenings.  Mac Arnold was born in Ware Place SC, and raised on a sharecroppers farm here in the upstate.  He and his brother Leroy crafted his very first guitar in the 1950's using a steel gas can, wood, nails, and screen wire. (You can see this creation, "Maggie May", on display at the Upcountry History Museum before heading down to the show!)  Since then, he has worked with greats James Brown, the Temptations, Muddy Waters, BB King, Otis Spann, and John Lee Hooker, to name a few.  Remember the distinctive bass line on the theme for TV's "Sanford and Son"?  That's Mac.  The upstate is proud to call him our own.  Don't miss this one!
Greenville has a little bit of something for everyone!  Book below or give us a call so we can help you have a perfect stay at Pettigru Place Bed and Breakfast