Food and Wine 
October is one of my favorite months.  The weather is turning cooler, and everywhere you look the leaves have begun to turn the vibrant hues of reds, golds, and oranges. Although we have our own tree-lined streets that are beginning to show off their incredible fall colors, we are within easy driving distance to some of the best "leaf peeping" scenery that you will find in the southeast.  SmokyMountains.com has a  Fall Foliage Prediction Map that gives a daily forecast of leaf color throughout the Fall.
And in the best tradition of Fall Harvest festivals, which give everyone the chance to sample the fruits of their harvest after a summer of hard work, we have our very own Fall for Greenville. Today, our Fall Festivals may look a little different as we're not all dirty from plowing fields, but the good food and music and coming together to celebrate are still the same.
The Upcountry is the northwest corner of South Carolina where the Piedmont meets the Blue Ridge Mountains, and there are numerous backroads, waterfall hikes, and mountain overlooks. Our favorites include Pretty Place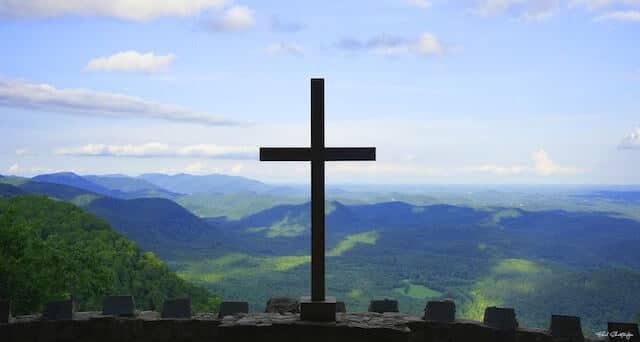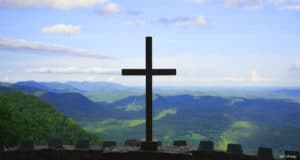 with a breathtaking view from Standing Stone Mountain, Sassafras Mountain which is the highest point in South Carolina, Caesars Head State Park with its overlook, and Ravencliff waterfalls. All of these are easily accessible from the Cherokee Foothills National Scenic Byway and are less than an hour's drive from the Bed and Breakfast. And since leaf viewing is hard work, let us suggest some great places to grab some lunch.  From casual to gourmet there is a choice for everyone!
Mountain House at Caesars Head  –  8101 Geer Hwy. The menu includes Reubens, Pimento Cheese, lavender vanilla latte with lavender whipped cream and of course, don't forget to try the fudge.  They also feature the Hikeable – a boxed lunch with mixed meats, peppers, carrots, grapes, and Hummus if you plan on hiking.
The Lighthouse Restaurant – 1290 State Rd. S-37-15, Seneca, SC. 29672 The Lighthouse is Lake Keowee's premiere dining experience.  They have casual dining, both on the main floor and on the second floor with panoramic lake and mountain views.  Outdoor seating is available on their spacious porches and decks.  Choose from seafood options such as a Maryland crab pretzel and shrimp and grits or southern delicacies like fried green tomatoes or Memphis ribs.  Reservations required.
Victoria Valley Vineyards – 1360 South Saluda  Rd,   A Forty-Seven-acre vineyard, with tours, a tasting room, a gift shop, and lunch on the terrace overlooking the vineyards with the mountains as a backdrop.  Choose from sandwiches and salads and don't miss the Great Wall 7-layer chocolate cake. Reservation Suggested
The Scoop Ice Cream Shop and Eats – 108 N. Main St., Six Mile, SC.  If you're looking for lunch, I can tell you I love a good panini, but the countless online reviews swear by the pizza!  If it's dessert you want, well you have found the right place.  From single scoops and sundaes to massive piled-high milkshakes AKA Freakshakes.
Arts & Music
 Recurring Weekly Events
Thursdays in September and October – Moonlight Movies  Grab your lawn chairs and picnic blanket and meet us in Falls Park for moonlight movies Thursdays at dusk from September to October.  Click here for a current lineup.
Saturdays through October 28 – Greenville Saturday Market  Main Street in Downtown Greenville is closed to traffic and 75 vendors have tables selling fresh fruit, vegetables, crafts, and art.  Starts early at 8:30 am and ends at 12:30 pm.  The Farmers Market is an easy half-mile walk from the Bed and Breakfast.
Wednesdays – Fridays 10 am – 2 am – Tour the historic 1830s Kilgore-Lewis house, headquarters of the Greenville Council of Garden Clubs.  This is the only historic home open to the public in Greenville.  There are free (although donations are graciously accepted) docent-led tours of the house, Arboretum, and Gardens.
October 1 – 8 
Sunday, October 1:  The 24th Annual Hispanic Heritage Festival,  on Fluor  Field.   The festival is a vibrant celebration of culture and traditions, with more than 60 exhibitors showcasing the rich diversity of over 17 Latino countries.  Indulge in the tantalizing flavors of Latino food, experience the rhythm of live music, and be captivated by presentations that highlight the beauty of Hispanic heritage.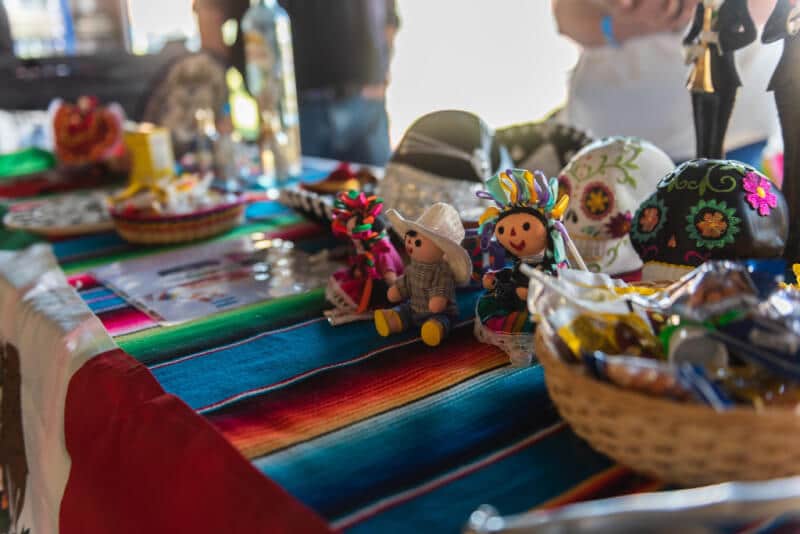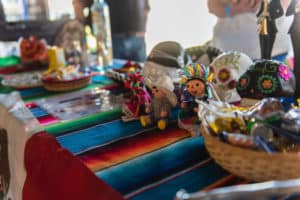 September 28 – October 1:  Proof, a play about a mysterious mathematical proof with a young woman and her family (and an unexpected suitor) involved in the search for the truth by David Auburn, at Greenville's Centre Stage Theatre.
September 30 – October 1:  The Greenville Symphony presents Olympic Feats of Opera at The Peace Center's Gunter Theatre.  A smorgasbord of some of the most virtuosic works composed for the human voice, this experience is composed of arias that are quite simply Olympic feats of singing.   And the crazy thing is, they make it look easy!
Friday October 6 – Saturday, October 7 –   NOMA Square and Main Street will be transformed into a Bavarian Biergarten for Oktoberfest 2023! There will be live German music and dancing, contests, and the delicious smell of grilled bratwurst throughout the plaza.
Friday, October 6 – Old Dominion: No Bad Vibes Tour at the Bon Secours Wellness Arena.  Joined in Greenville by Tyler Hubbard and Kylie Morgan. Old Dominion is an American Country Music Band formed in Nashville with nine No. 1 hits with the most recent being  " Memory Lane".
Friday, October 6 – First Fridays Gallery Crawl invites you to navigate Greenville's visual arts scene each month as galleries and venues are open to the public from 6:00 – 9:00 p.m.  Click here for an up-to-date list of this month's participating galleries.
October 7- The Cook's Station is holding their Annual Fall Festival from 9 am – 5 pm.  Food & wine samples, live music, bottomless mimosas, and a large tent sale sound like a great way to spend a Saturday at one of our favorite stores. (You may even see us there!)
Saturday, October 7, 1 PM – 5 PM – Greenville Fall Wine Festival at Fluor Field.  Celebrate wine with 50+ wine options, Mimosas, Beer and Seltzer.  Live music and DJ.  For tickets, which go on sale Wednesday, August 23, and more information, click here.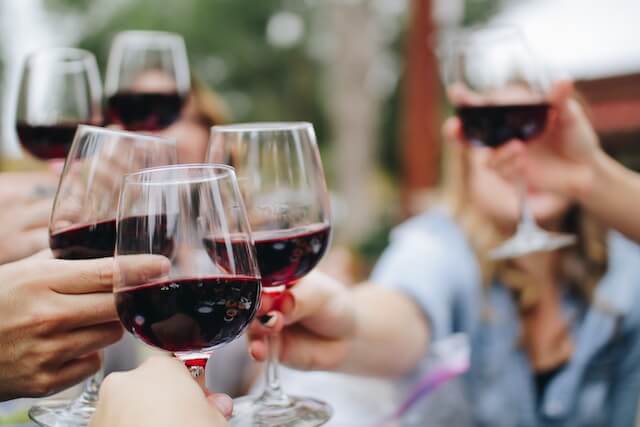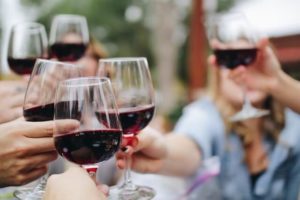 Saturday, October 7 and Sunday, October 9 – Warbird Weekend Static Aviation Show at Greenville Downtown Airport.  Come see vintage aircrafts up close. Warbird Adventures flight school will bring some beautiful planes and offer flights around Greenville for a fee.
Saturday, October 7 and Sunday, October 9 – The Greenville Symphony presents John Devlin and Christylez Bacon: Music for our Moment  Grammy nominee beatboxer, Christylez Bacon, takes you to the intersection of symphonic and hip hop with something totally new.
October 9 – 15
October 9-November 11- Downtown Travelers Rest has Scarecrows popping up in the Gazebo and alongside shops and restaurants.  There are ballot boxes for you to cast your vote for your favorite.
Thursday, October 12 – Sunday, October 15   Fall for Greenville – Food Festival Every year the City of Greenville closes several blocks of Main Street for an entire weekend to put on the biggest party of the year, and officially welcome Fall.  And this year is no different.  Come enjoy the best in fine food, drink, and music that Greenville has to offer as 50 restaurants offer 250+ menu items and beer and wine from 50+ taps.  In addition, over the three-day festival, a sampling of Greenville's diverse music scene will perform on 6 stages with 80+ bands.  Click here for both a printable map, as well as an interactive mobile map, and see which of our favorite restaurants and bands will be showcasing their talents this year.
October 12 –  Come see Jelly Roll at Bon Secours Wellness Arena as he finishes up his 44 city Backroad Baptism Tour. He is an American multi-genre singer and song writer who most recently won 3 CMT Music Awards for "Son of a Sinner". 
October 14 – Is Fan Appreciation Night presented by Bridge City Coffee! Enjoy the soccer season and catch a Greenville Triumph game! Come see your favorite soccer team at Paladin Stadium at 7pm on its quest for championship. Click on the website button for a complete schedule of games and to get your tickets.
OCTOBER 14-    Grammy nominated  Needtobreathe will be kicking off The Caves World Tour as they get ready to release their 9th album. Known for their unique blend of Christian and alternative rock music they are a local band from Seneca, South Carolina.  Judah and the lion will also be performing.
October 14 (and every Saturday) Head to Lake Jocassee to enjoy Fall's color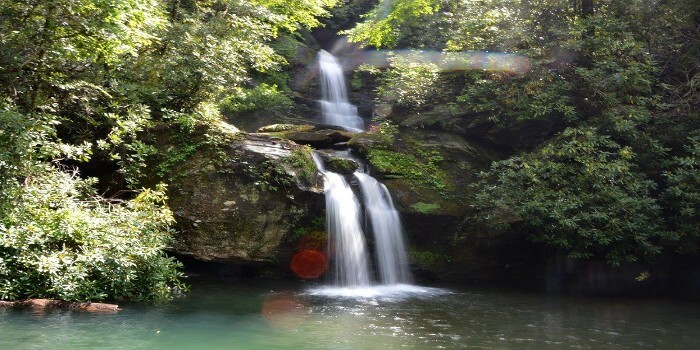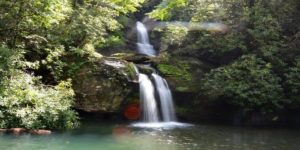 explosion as well as all the natural glory to be found at one of America's most beautiful lakes during a sunset boat tour.
October 16 – 22
October 18- Enjoy the decades long musical career of the Gypsy Kings at the Peace Center as they touch on their Spanish Romani ancestor's music and nomadic lifestyle.  With 14 million albums already sold, they are looking forward to playing new music for years to come.
October 19- Mark your calendars for a night of unforgettable country music with Jo Dee Messina as she is sure to bring the house down at The Foundry at Judson Mill. Get ready for a night of classic hits and new jams, all performed with Jo Dee's signature style and energy.
October 19 – 29:  The Greenville Theatre presents an original musical revue, Bewitched Broadway,    which will feature thrilling songs from terrifyingly good musicals like Wicked, Little Shop of Horrors, Beetlejuice, Young Frankenstein, The Phantom of the Opera, Sweeney Todd, The Addams Family, and much more. This incredible revue will showcase spine-tingling talent from the Upstate, including a live band on stage! The whole family is sure to have a Wicked good time enjoying this perfect Halloween treat.
October 19 – 22 – As part of their three show Fringe series, Greenville's Centre Stage presents Lady Day at Emerson's Bar and Grill.  The time is 1959. In a seedy bar in Philadelphia the audience is about to witness one of Billie Holiday's last performances, four months before her death. She sings and also tells stories about her life as she becomes increasingly intoxicated and incoherent. More than a dozen musical numbers are interlaced with salty, often humorous reminiscences to project a riveting portrait of the lady and her music.
October 20-22- Greenville Country Music Fest is back! Throw on your boots, hop in the truck and head on down to Greenville. A great lineup is planned to rock CCNB Amphitheatre at Heritage Park! Enjoy line dancing, multiple stages, tons of great fest food and fun, and more great music with your favorite country artists.
October 21- The Greenville Craft Beer Festival is returning for it's 10th year at Fluor field.  Come enjoy over 100 different beers, live music, and infinite fun!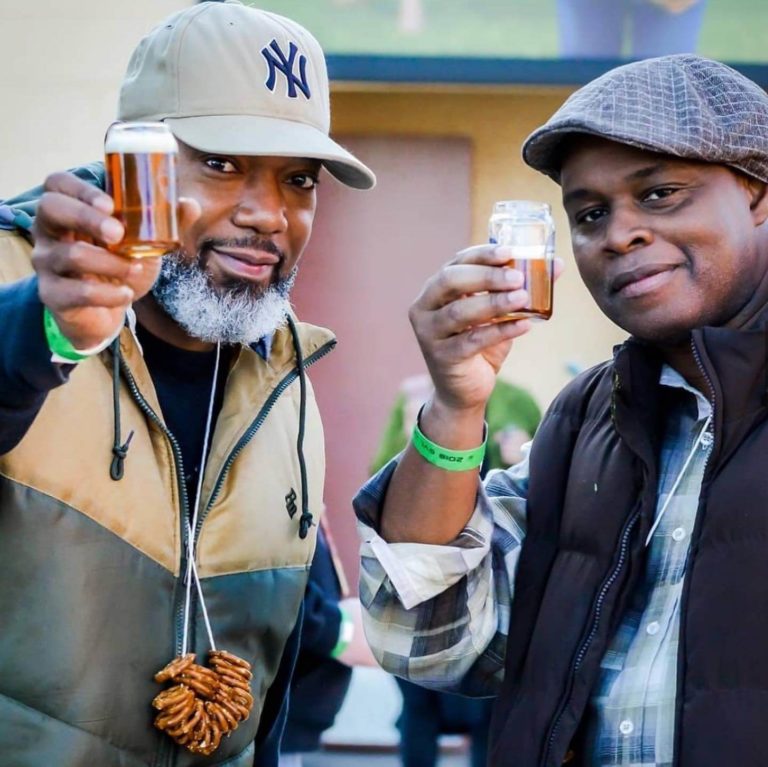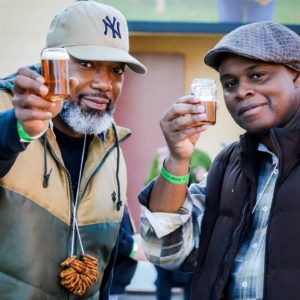 October 21- Artisan Makers Market will include crafts, food, and music.  Makers and artists will be hosted at Greer City Park this Saturday.
October 21- Watch, listen, and celebrate the music of Coco at the Peace Center as a 20 piece orchestra accompanies a screening of this Disney/Pixar film.
October 22- Visit the porches in the Hampton-Pinckney Historic District for Porchfest featuring musical performances.  This three-street event will highlight the array of local musical talent as well as historic architecture in Greenville.
October 22– Celtic Thunder will be preforming their newest show Odyessy at the Peace Center.  With a mix of traditional and contemporary Irish music, rich vocals, and astounding stage displays you can enjoy the captivating storytelling of Celtic Thunder.
October 23 – 31
October 19 – 29:  The Greenville Theatre presents an original musical revue, Bewitched Broadway will feature thrilling songs from terrifyingly good musicals like Wicked, Little Shop of Horrors, Beetlejuice, Young Frankenstein, The Phantom of the Opera, Sweeney Todd, The Addams Family, and much more. This incredible revue will showcase spine-tingling talent from the Upstate, including a live band on stage! The whole family is sure to have a Wicked good time enjoying this perfect Halloween treat.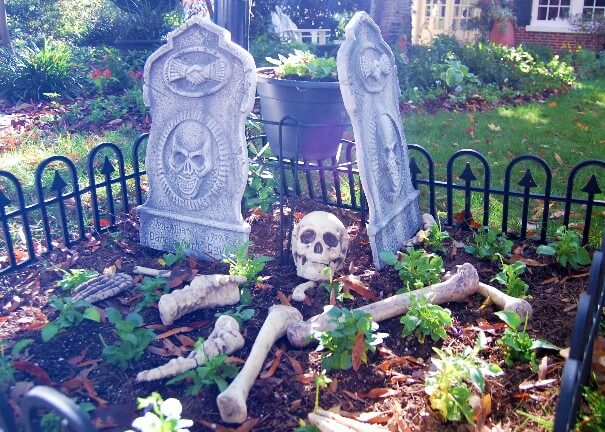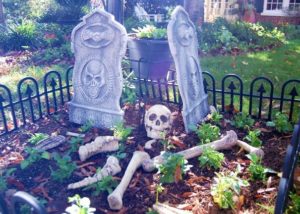 October 26-   Movies at Falls Park  is sure to get you in the holiday mood with the Sanderson sisters in Hocus Pocus 
October 27-  Enjoy tasting the wines at City Scape Winery while listening to Sweet Butter Joe.  Using only saxophone, beat box, loop pedals, vocals, and various effects to create rich and exciting accompaniments to a wide variety of original music, jazz standards, and modern and classic pop tunes, you will be amazed at what one man and a saxophone can do!
October 27 – 28  The Gunter Theatre presents a Halloween Ballet Ghosts centered around a group of kids from Greenville who take a break from trick or treating to enter an abandoned Mansion on the Reedy River only to find that it is not abandoned at all.  What did they find?  Is it ghosts, a Halloween party with costumes galore, or a true haunted Mansion – You will have to attend to find out!
October 31-November 5- Funny Girl comes to the Peace Center featuring one of the most iconic scores of all time by Jule Styne and Bob Merrill, an updated book from Harvey Fierstein based on the original classic by Isobel Lennart
Make sure to check out this link to Greenville's Event Calendar to see what new events are added daily
Now that we have convince you that you simply MUST come to Greenville, we would love for you to stay with us!  Book online or give us a call so we can help you plan a fabulous stay.