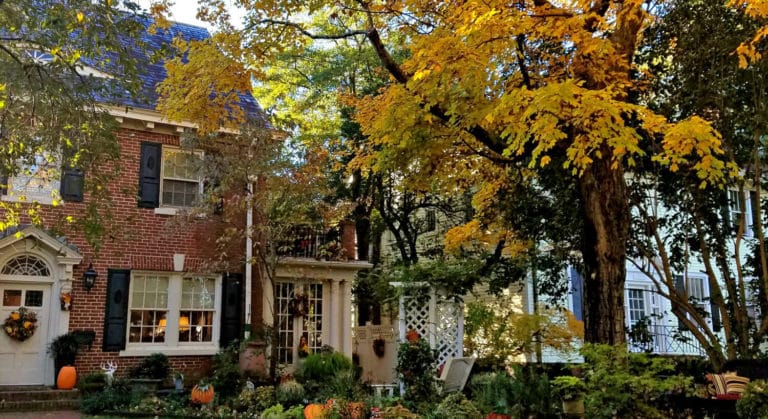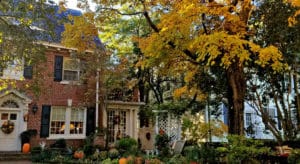 While we sit here grateful that this hasn't been one of the blistering summers of the past we are still looking forward to the change of season.  The changing colors on the Swamp Rabbit Trail, the cool mornings, and the return of fall flavors have us dreaming of the near future.  I hear we may even have some Swamp Rabbit Hockey to look forward to!!!  While the Fall for Greenville festival has been cancelled for this year, we still have plenty to offer and look forward to in the next few months.  Hiking or picnicking on Paris mountain or Lake Jocassee, visiting Pinot the Pig at Cityscape winery for their weekly tastings and events, or looking even more into the future by shopping all of Greenville's unique shops for a one-of-a-kind Christmas gift.  Here at Pettigru Place we will be working on the garden, new recipes (hash brown waffles and steak coming soon!), and new paint and curtains to complete our downstairs renovations.
"You do not find the happy life. You make it." Camilla Eyring Kimball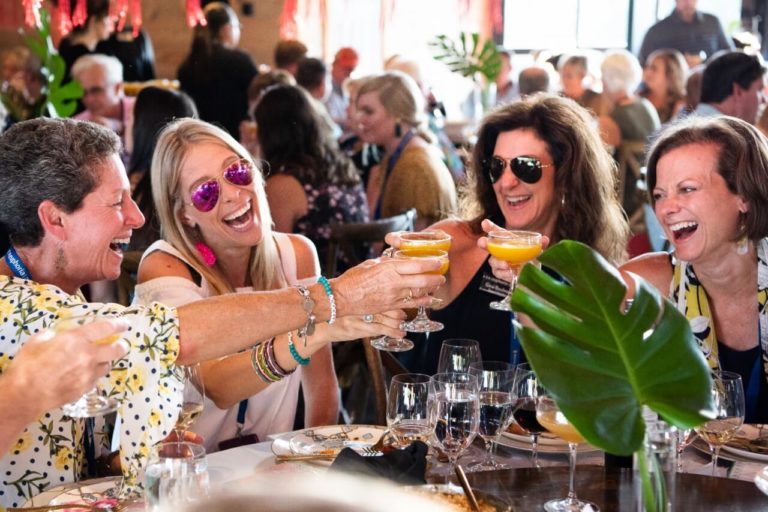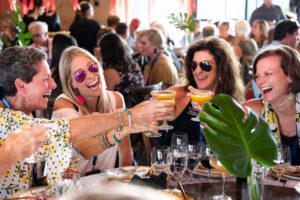 Euphoria is celebrating 15 years of doing good and eating well in the upstate.  Started by Carl Sobocinski and Edwin McCain as a way to highlight food and music in our wonderful city all while giving back to our community.  This year, even with the events being smaller to promote a safe environment there will be plenty to do.  Over 100 chefs will be participating in the 39 events including dining experiences, demonstrations, and classes.  Round that all out with 15 musical performances over the course of 4 days and this mid-September event will be enjoyed by all who manage to get tickets!  It runs Sept 17th-20th and I hope I can sneak off to attend.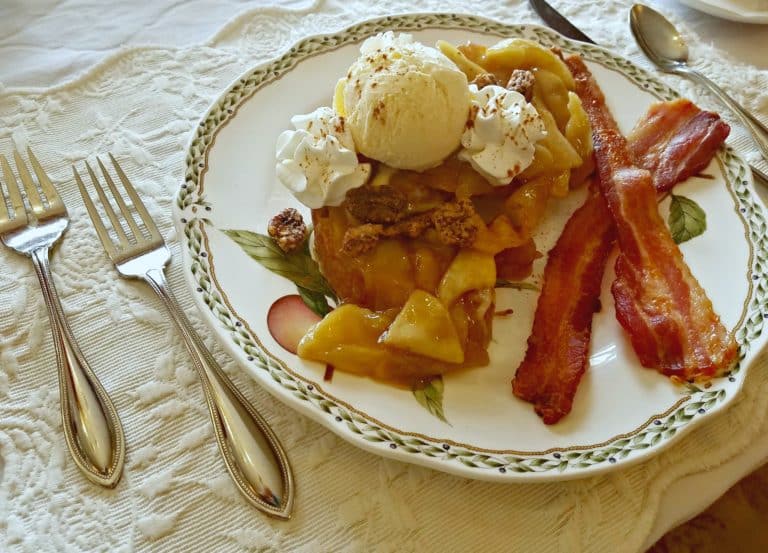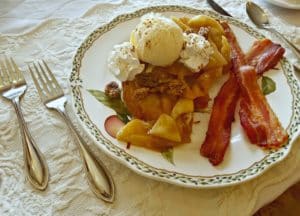 For the perfect Fall tastes while holding on to the summer fun, try our Apple Sundae Stuffed French Toast.  Thick bread stuffed with a cream cheese mixture, topped with caramelized apples, candied spiced pecans, vanilla ice cream and a dash of cinnamon and whipped cream
Apple Sundae French Toast 
Apple Mixture:
6 TBS butter
3/4 cup brown sugar
2 tsp cinnamon
1/2 tsp nutmeg
1/4 tsp cardamom
3 ripe apples, peeled and sliced thinly
French Toast batter:
3 eggs lightly, beaten
3/4 cup half and half
1 tsp vanilla extract
1 tsp cinnamon
1/2 tsp nutmeg
6 slices of French bread, sliced on the bias and sliced again in the middle to create a pocket
Filling: (combine)
4 oz cream cheese, softened
¼ cup powdered sugar
For the apples: In a sauté pan over medium heat, combine the butter, brown sugar, spices, and cook until sugar dissolves.  Add apples and cook until tender, about 3-4 minutes.
In a bowl, combine the batter ingredients.  Stuff each slice of French bread with cream cheese mixture, dip in batter, and cook on a hot griddle until golden on each side.  Top with cooked apples, toasted pecans (optional), butter pecan or vanilla ice cream, and whipped cream.