We have been working on doing our part to keep this planet safe and sustainable as long as possible.  We have been recycling for years.  We repurpose all sorts of fun things into decorative features or useful tools.  We use linen napkins and have reusable coffee mugs to use during your visit.  We use rain barrels in the garden. All sixty-three light fixtures use energy efficient light bulbs, and all our appliances have been converted to Energy Star.  We use a huge, rolling recycle bin so we can make sure that everything that can be recycled has a place. I could tell you that we even use the coffee grounds in the garden, but am I doing that for the environment or because I like big blooms?  Either way, we want to help keep this world beautiful.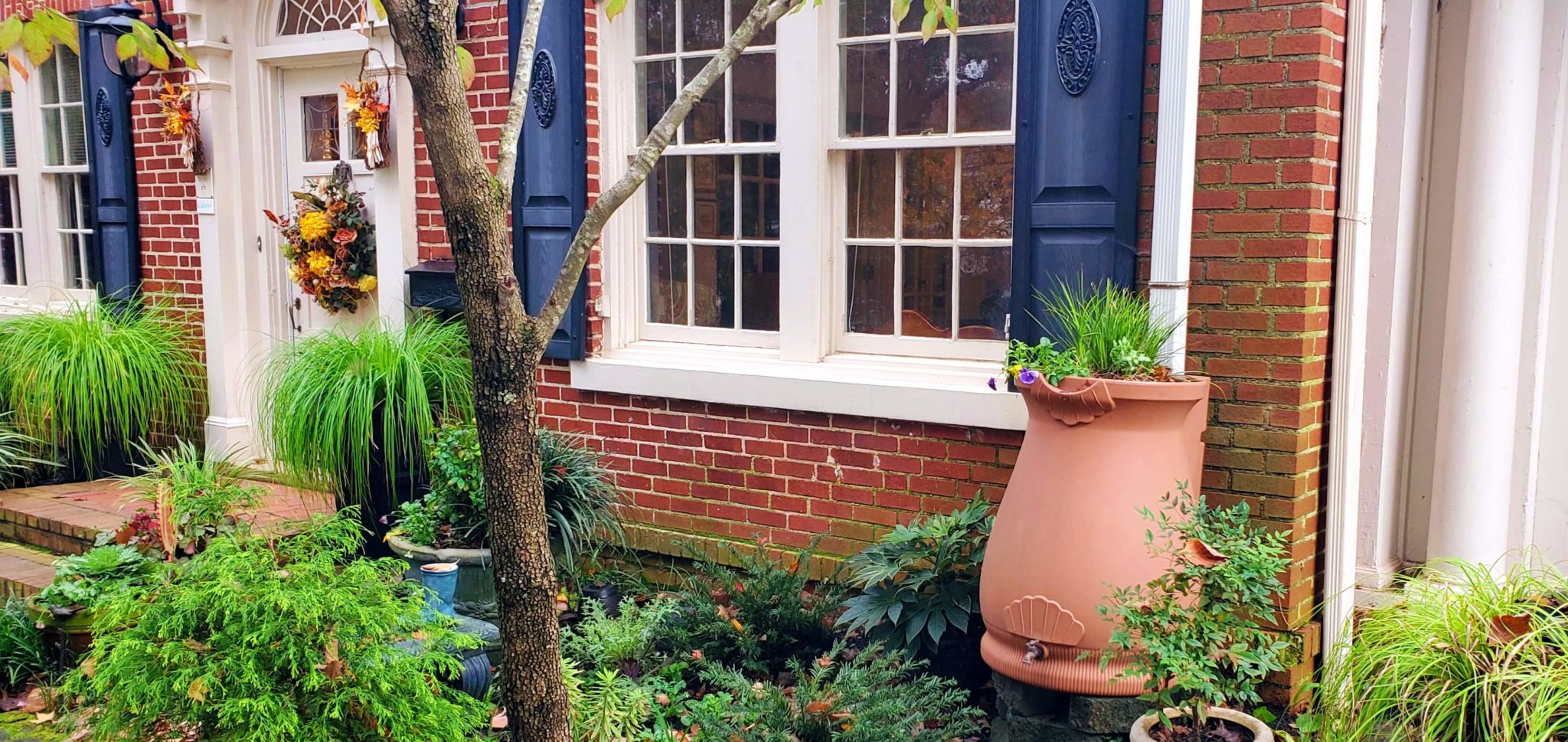 With so many people taking steps to help the environment with alternate fuel choices, we want them to have the option of staying with us.
Our newest amenity offered to our guests is a Bosch EV800 level 2 charger.  Now we can help all our guests who own electric vehicles charge their cars while staying with us.  It will charge any vehicle meeting the SAE J1772 standard, used by most EVs in North America.  With 240 Volts,  it lets you choose between 12-32 amps of power.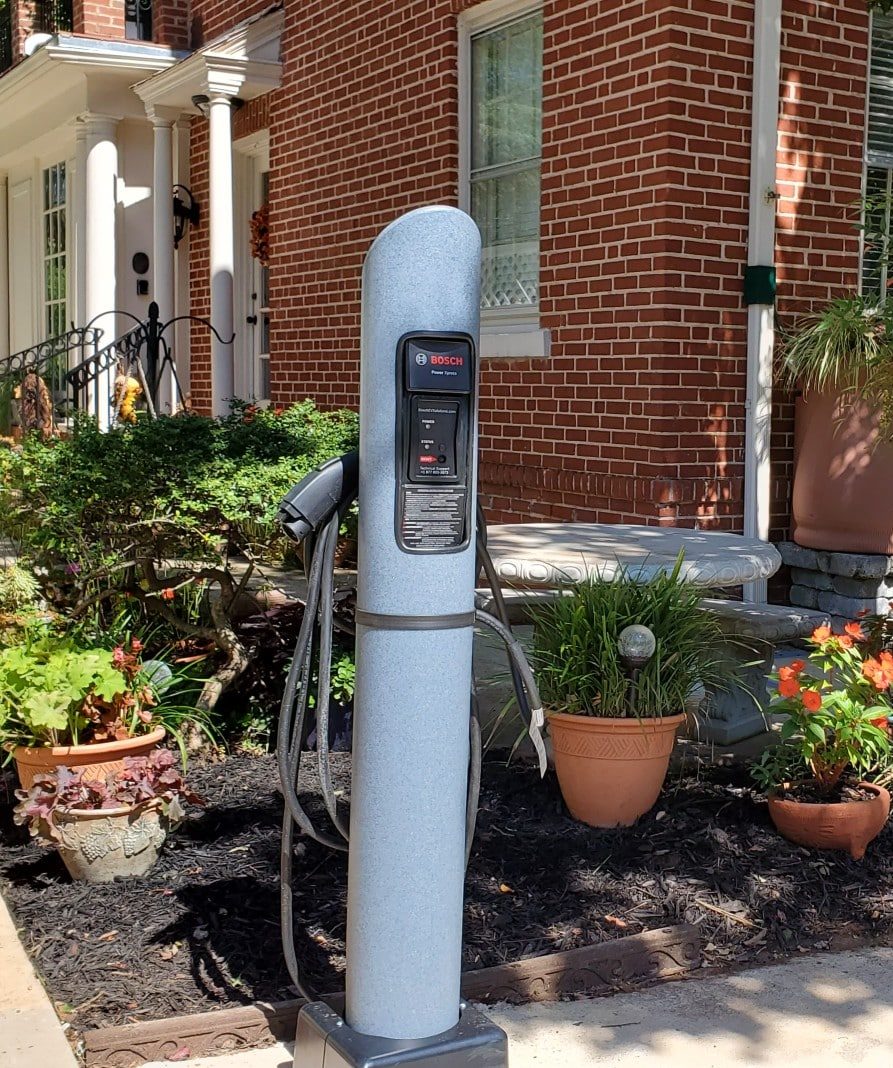 The charger is tucked into the edge of the garden, as not to detract from the beauty of the property.  No worrying about being in a large, concrete, impersonal, boring parking lot just to charge up! Once you are plugged in, you can enjoy wine and cheese in the garden, or walk to Main Street and enjoy any of the wonderful attractions and restaurants in downtown Greenville.  You are welcome to leave it plugged overnight so that in the morning, both you and your car will be feeling 100% charged!