Greenville and the upstate are prepared to celebrate this December with music, festivals, shopping, and more!  Add in Christmas lights, live nativities, Santa sightings, and ice skating, I don't know how I will have time to bake (and eat) Christmas cookies?
If your idea of Christmas involves live music and entertainment here is the list for you
Do you need a list of festive and holiday happenings preferably involving food and drink?
I am sure there is shopping that still needs to be done.
Now that you've decided on your Must-See events, here is a list of all the ongoing fun to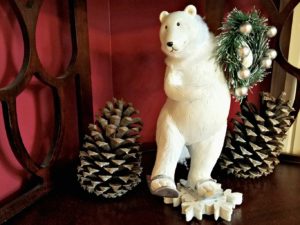 be had
So much to do, it's hard to see where to begin.  I do know where you can end the season, The Cook Station will be hosting a NYE Champagne Brunch on 12/31!
We would love for you to enjoy a Christmas filled stay with us.  Click below to book now.